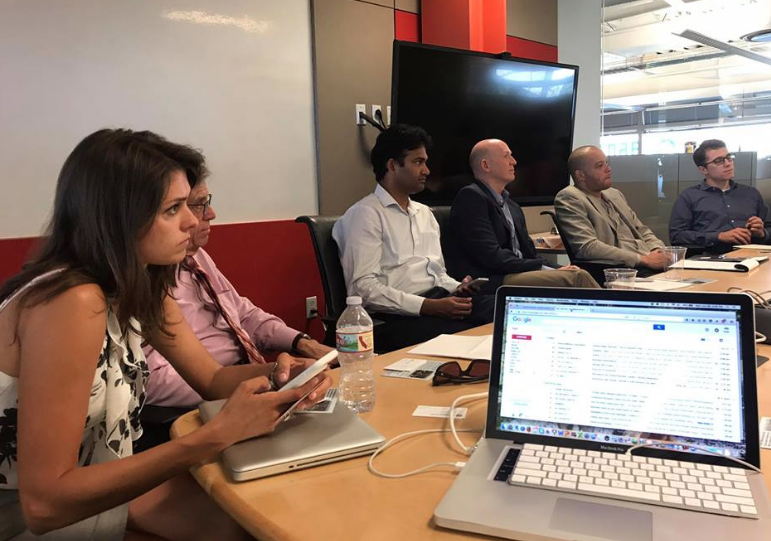 Members of Global Chamber® are amazing AND extraordinary.
To the left is last night's "League of Extraordinaries" event including members from Tucson and Phoenix... sharing, collaborating, and working together on new opportunities.
Thank you members for coming together... including Mike Langley of University of Arizona.
We're all busy working on our own things, but it turns out that the overlaps that we don't necessarily know about open up new doors if we can uncover them. And so last night was EXACTLY how it should work... opportunities abound from sharing and working together. Magical... thank you all!!!
Not yet a member? Welcome!
Business value is accelerating for members of Global Chamber®, including 20 multi-metro events that members can attend for FREE. And events like the League of Extraordinaries... for members only. In addition the new advisory board of Global Chamber Tucson has committees on exporting, importing, attraction, education, trade policy and more.
We're also hosting the 55th President of Mexico on trade & investment at Global Chamber Denver in August.
Read more about President Fox 8/29-31
The summer is HOT with new business opportunities from Global Chamber®! Here are some highlights... read below. Join us this summer!
June 27: GC Multi-metro Healthcare in Asia

July 5

: GC Mentor on the Road: Start-up Opportunities Including Funding

July 5

: GC Mentor on the Road: Women Empowerment USA-India

July 18

- GC Global Growth Tips from the C-Suite

July 25

- GC Multi-Metro Women in Global Leadership

August 15

- GC Multi-Metro Agribusiness Opportunities

August 24

- GC Arizona Town Hall Education Input from the Global Tribe

August 28

- GC New Opportunities in Africa

August 29-31

- GC Global Trade & Investment with President Vicente Fox
Let's get this growth thing DONE, together.